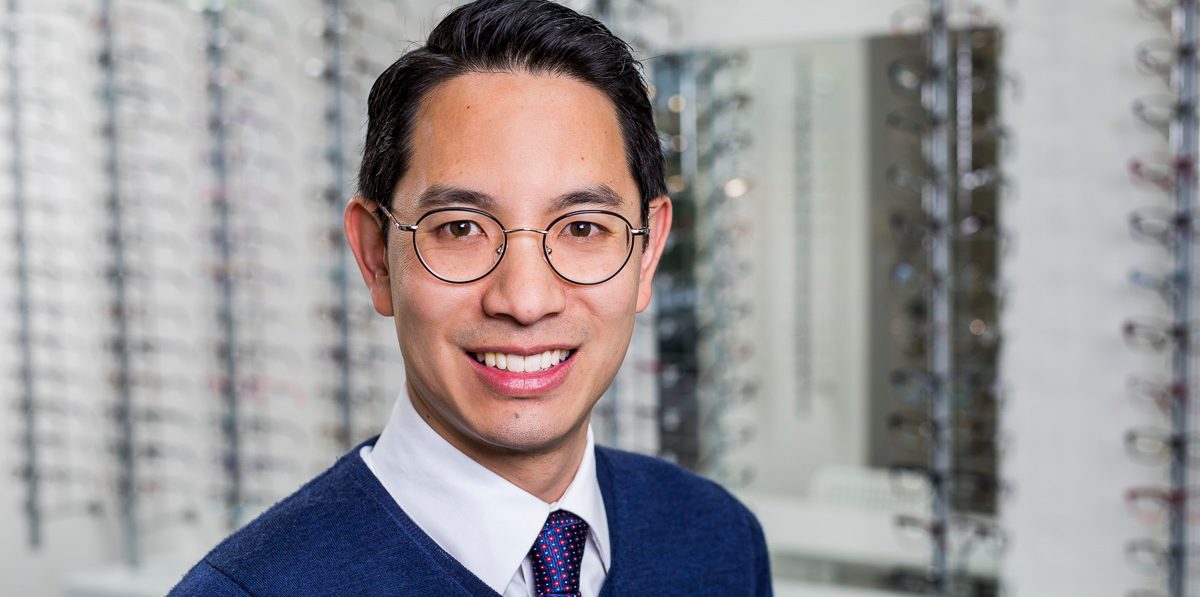 Darran Yeow joined ProVision for business support for his practice.
When he took over the Dingley Eye Centre in August 2014, he was excited to serve the suburb's varied population, ranging from eight-year-olds to those closer to 80. He wasn't prepared for the difficulty of juggling the practice's backend operations while also being the sole optometrist.
'Being an independent in this type of current environment is really tough and I found it very difficult to devote enough time to the business side,' Mr Yeow said.
'I was too busy trying to work in the business and keep everything running on a day to day basis. I needed help focusing on some key areas to work on in the business and give me more structure and guidance if I wanted to improve what we were doing.'
In university, we are taught everything about the eye, but not how to run a business. ProVision helps us with that.
After recommendations from colleagues and the desire to improve the operations side of his business, Mr Yeow joined ProVision in December 2015.
'I had heard some really positive feedback about the services and resources that they are able to provide independent practices, and I experienced that first-hand when I attended a leadership seminar that ProVision ran, which was open to all optometrists.
'In university, we are taught pretty much everything to do with the eye but not really taught how to run a business. ProVision helps with that.'
Mr Yeow says his ProVision Business Coach, Jason Bowen, has been instrumental in improving his practice.
'Jason is really positive, has experience in all the different facets of the industry and keeps us accountable. He has a wealth of knowledge and he challenges us to keep moving with the times. ProVision is like the head office of a corporate, with all the resources you could ask for but they are helping us to stay independent,' Mr Yeow said.
Dingley Eye Centre is the sole optometry practice in Dingley Village, located 22 kilometres south-east of Melbourne.
The typical middle-income Australian suburb has more than 10,000 residents, ranging from primary schoolers to retirees. Mr Yeow says the strong sense of community in the suburb attracted him to the area.
'Having enjoyed practicing in a regional environment, I now get the best of both worlds, staying in Melbourne but having a patient base that behaves much like a country town.
'We want to give our patients what they want and need, and hopefully that translates into a thriving practice,' he said. 'We need to keep evolving, learning and adapting and ProVision will hopefully help us to stay ahead of the curve.'
Reproduced with permission Australian Optometry June 25 2016.
Ready to grow your business?
Supporting our members through our extensive range of expertise is a source of great satisfaction for us. Get in touch below to learn how we can support you.