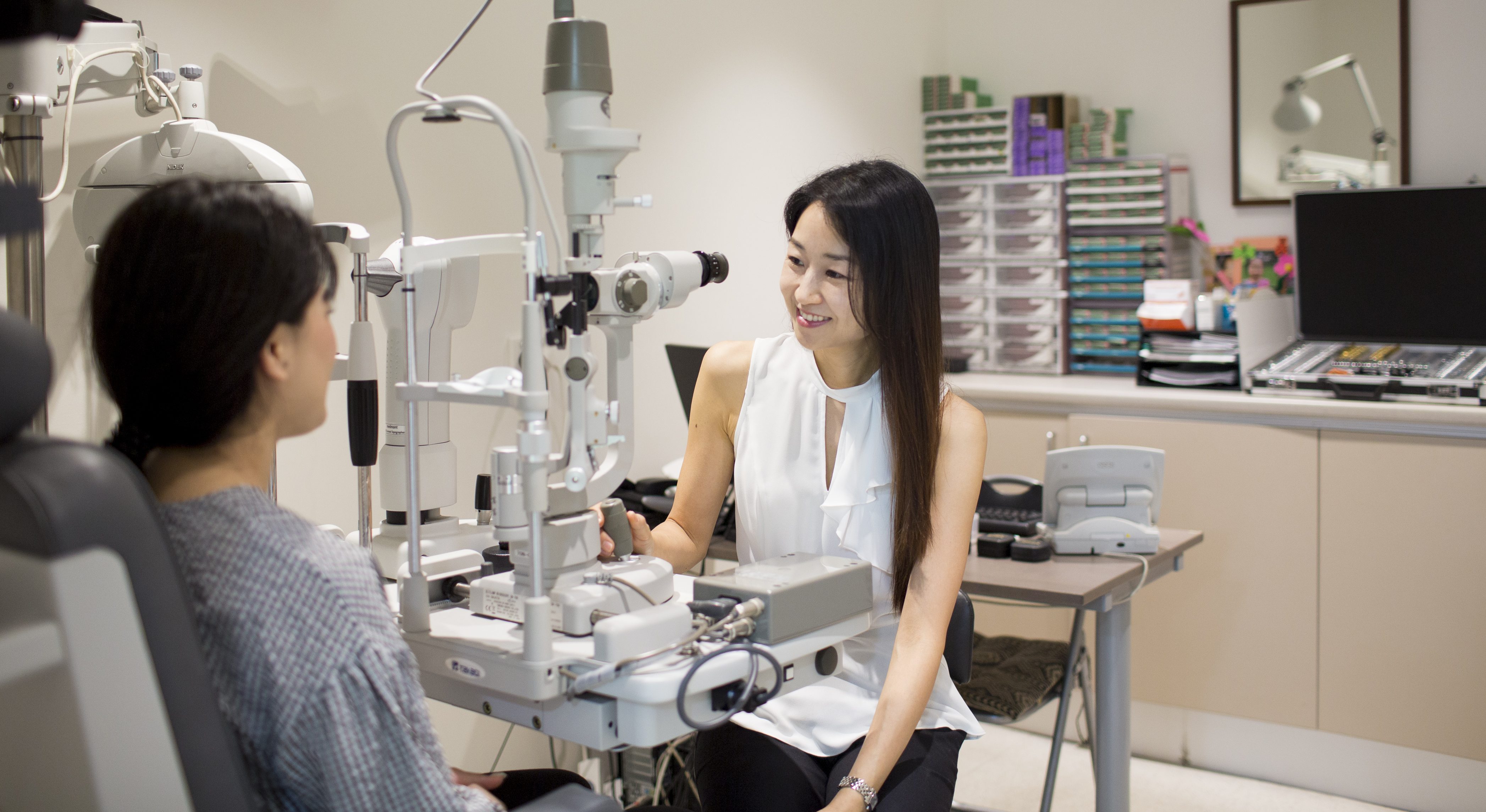 Hanna Kim of Strathfield Eyecare, NSW – ProVision Member since 2009
TAILORED STRATEGIES FOR A UNIQUE MARKET
"As an independent small business owner, it's hard to know which way you need to maneuver yourself  to stay ahead, and even harder to gauge what's standard in the market. Being a private practice, our clientele and market is unique. And so before I take anything to market, my ProVision Business Coach and I conduct a feasibility study that takes into account the benchmarks of the wider ProVision group of 460 practices. It means that the decisions I make for my business are well-researched and tailored for my market. That in itself has given me the courage to back myself when making big decisions that would feel too daunting on my own."
CONFIDENCE TO PLAY TO MY STRENGTHS
"Having ProVision in my corner has given me the courage to hone in on my strengths as a clinician. My Business Coach encourages me to own the strong clinical reputation I have gained in my community. Eye care is my number one passion, and over the years it has helped me build up a rapport with many local professionals, which I now leverage to grow my business."
Not only have I grown my business, I have also been able to focus on giving my patients the level of care and service that I believe in. For me, this has brought a great deal of job satisfaction. Knowing that I can stay true to my clinical standards and at the same time, feel fully supported in working on my business.
DEDICATED BUSINESS COACHING 
"Moving to
Comprehensive Membership
and having the support of my Business Coach Kelvin has really been a game-changer for me. Kelvin has helped me step outside my comfort zone in so many ways. Half the things I wouldn't have known to do, and half the things I wouldn't have had the courage to do – for example, moving to private billing, and opening a second consultation room; two things that I wouldn't have felt comfortable to implement on my own. He has been a very good friend at the same time, helping me with work-life balance, because I've learned that if you're not in the right head space, you won't perform well."
CUSTOMISED RETAIL TRAINING
"Our Business Coach has also delivered dedicated retail training for my staff and showed me the importance of looking at my KPI's and business goals in more detail – something I wouldn't have thought to do without his support. His guidance helps me remain accountable and continue to implement best practice retail strategies designed specifically for my business."
LEVERAGING A BROAD RANGE OF EXPERTISE
"Being a member of ProVision feels like being part of a family. Leveraging the advice and resources of other independents in our group, and the wider ProVision team has been a great support – from education seminars that have helped me established a competitive advantage, to HR advice and marketing resources that I couldn't have developed on my own."
Ready to grow your business?
Supporting our members through our extensive range of expertise is a source of great satisfaction for us. Get in touch below to learn how we can support you.